Pronto-7 — with rainbow 4D™ Technology — for noninvasive and quick spot-checking of total haemoglobin (SpHb®), oxygen saturation (SpO2), pulse rate (PR), and perfusion index (PI)
A New Solution for Haemoglobin Spot-Checking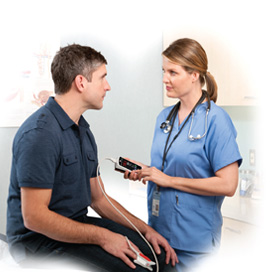 The Pronto-7 may provide the following benefits:
>

Facilitates timely patient assessment

>

Easy-to-use — Improves efficiency

>

Expands information available to your clinician at time of assessment
Four Simple Steps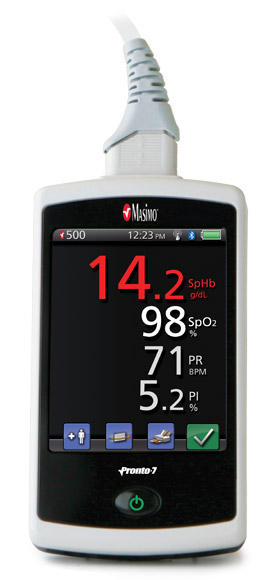 Select sensor size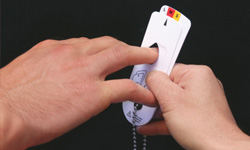 Place sensor on finger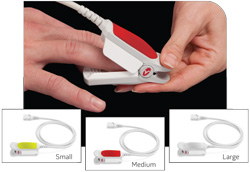 Press test button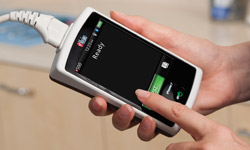 Obtain results
Automatically saved — option to print,
e-mail, or manually record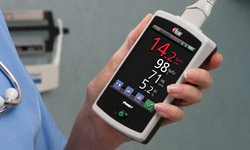 SpHb Analytical Performance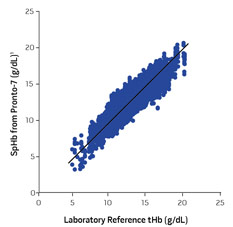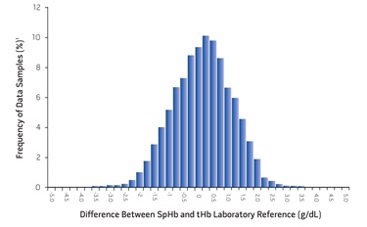 In 11,335 comparisons of SpHb and invasive haemoglobin (tHb) measurements from a laboratory reference device, SpHb accuracy was as follows:*
•

-0.02 g/dL bias

•

0.99 g/dL A

RMS

accuracy

•

Between 6 - 12 g/dL, greater than 95% of SpHb readings were within 2 g/dL of the laboratory tHb value

•

Between 12 - 18 g/dL, greater than 95% of SpHb readings were within 2 g/dL of the laboratory value
*Masimo FDA 510(k) Submission Data using normal sensitivity mode.
Please note: These results were obtained in normal sensitivity mode following a specific protocol, in which all Directions for Use were followed and SpHb measurements were compared to validated laboratory reference measurements. Differences in results may be caused by many factors, such as those explained in Masimo's Directions for Use. Some independent researchers have conducted their own testing and obtained similar results, while other researchers have reported larger differences when comparing SpHb measurements to laboratory measurements.
Pronto-7 In-service Training

Brochure:
Pronto-7
Prior to using this device, the user should read and understand the Operator's Manual and Directions for Use. Laboratory diagnostic tests using blood samples should be conducted prior to clinical decision making to completely understand the patient's condition. Comparisons between SpHb measurements and laboratory diagnostic hemoglobin measurements may be affected by sample type, collection technique, physiological, and other factors.
For professional use. See instructions for use for full prescribing information, including indications, contraindications, warnings, precautions and adverse events.